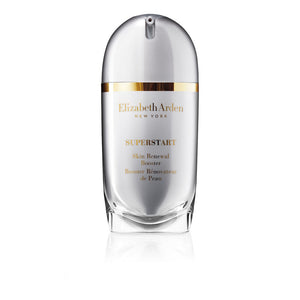 Elizabeth Arden SUPERSTART Skin Renewal Booster is designed to help restore the healthy look of skin's surface layer, fortifying its natural ability to repair and renew.
Used before a serum and/or moisturizer it boosts the effectiveness of your skincare products.
Your skin looks beautiful, resilient and refreshed, ready to face the day.