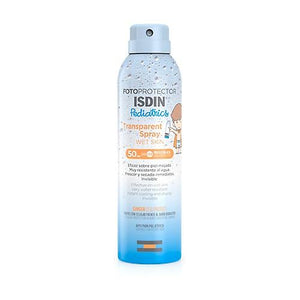 Hydrating sunscreen lotion with immediate absorption. High UVA/UVB protection SPF 50.
Intensely hydrates the skin, leaving it soft and silky. 
Light like a second skin. 
Easy to apply to any part of the body, even hard-to-reach areas, thanks to the valve that releases the spray continuously and evenly and works in any position.
Suitable for all skin types, including, atopic and sensitive skin. Product is also ideal for children of all ages.