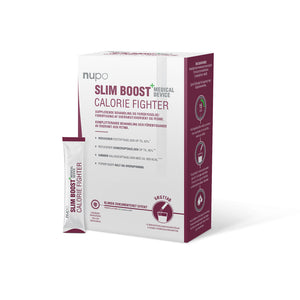 A supplement that can provide you with the support your body needs to stay balanced.
Reduces the total calorie intake by approx. 800 kcal per day.
Reduces the absorption of fat by up to 42%.
Reduces the sugar absorption by up to 46%.
Improves satiation and prevents cravings and overeating.
Simply mix the content in a large glass of water and consume immediately – and max 15 min before a main meal.
NOTE:
Drink immediately after dispersion of the powder to avoid thickening of the solution. Calorie Fighter is suitable for long term use and recommended to be used up to 12 weeks depending on the need.