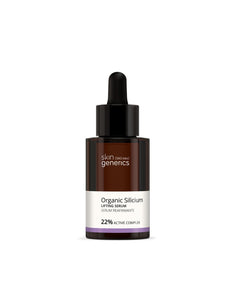 Flash effect serum with 22% of lifting properties with optimal results after a daily use.
Hibiscus offers a flash lifting effect as well as it improves moisture.
Silicium boosts firmness and moisture while protects from free radicals.
Phospholipids Complex provides a long lasting lifting effect.
Hawaiian Algae acts like a film to avoid dehydration.
Soy (Soybean) regenerates skin and reduces the depth of wrinkles.
 ☑ Vegan
 ☑ Cruelty Free
 ☑ No parabens
 ☑ Dermatologically Tested