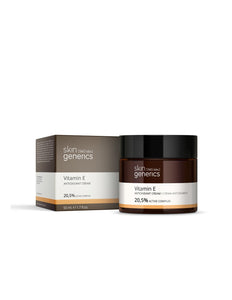 Cream-gel with 20.5% of antioxidant properties with optimal results after a daily use.
Pure Vit. E, Lipochroman® and Rice Bran Oil boost elasticity, synthesis of collagen and eliminate free radicals.
Low Molecular Weight Hyaluronic Acid and Lipomoist® deeply moisturise, boost collagen levels and soften the surface of skin.
Pure Vit. C enhances skin brightness and collagen synthesis.
 ☑ Vegan
 ☑ Cruelty Free
 ☑ No parabens
 ☑ Dermatologically Tested